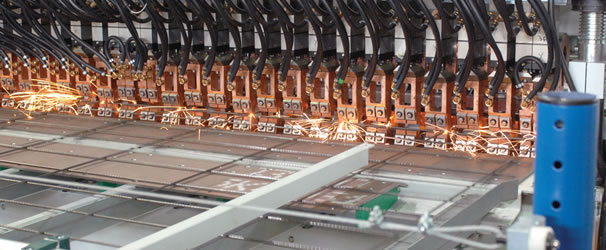 Resistance welding systems
Europe News
- November 2021
- Image: Welding technology from Schlatter
The Schlatter Group manufactures plant for resistance welding systems for reinforcement mesh, industrial mesh, wire weaving machines and cold rolling, drawing and stretching technology for specialized solutions.
In the welding segment, the company develops and builds resistance welding systems for the production of industrial and reinforcing mesh. In the weaving segment, it builds wire weaving machines for wire fabric and mesh under the Jäger brand. Within wire production, the company manufactures cold rolling, drawing and stretching technology.
The organization is designed to ensure that Schlatter is as close as possible to its customers and their markets, with production facilities in Switzerland, Germany and Brazil and subsidiaries in Europe, North America and Asia.