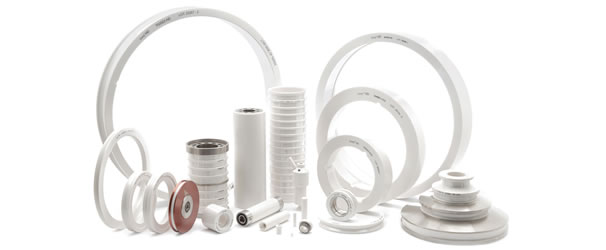 Toughened zirconia parts
USA News
- November 2021
- Image: Refractron Izory HD parts
Refractron's latest material evolution, Izory® HD, is specified on drawing lines made by major OEMs. The company states that it is trusted by manufacturers around the world because of its exceptional ceramic properties.
Manufacturing starts with powder made in-house, and the company's forming and finishing capabilities allows it to make almost any precise shape a process requires.
Recognizing the importance of engineering and design support, and customer service, Refractron uses personalized face-to-face meetings and on-site assessments to clarify goals and experiences, and to identify requirements to ensure all business objectives are met.