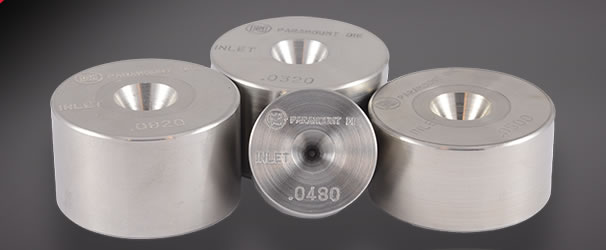 Faster wire drawing and improved quality
USA News
- October 2021
- Image: Courtesy of Paramount Die
Paramount Die is a supplier of carbide wire dies to the global wire drawing industry. As an industry innovator, Paramount has introduced several products that it says have become wire industry best practices, and the company continues to innovate.
The wire die systems developed by Paramount contribute to faster wire drawing speeds and improved wire quality and productivity. Its Paraloc pressure system is widely used around the world. Paramount also works to promote sustainability, by having customers return their used carbide dies to be re-manufactured in its fully automated mass production process.
In addition to standard dies, Paramount supplies and develops of large cased dies, shaped dies and shaving dies, and works to develop new technologies that will deliver value to customers, allowing wire drawers to further improve their processes and products.