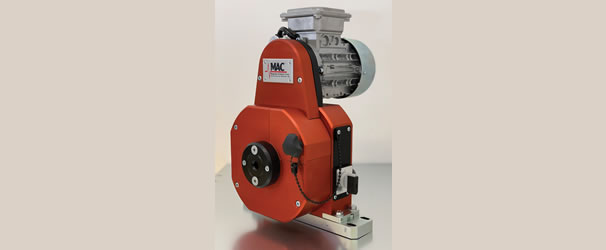 Detecting longitudinal surface defects
USA News
- October 2021
- Image: Rotomac 25RM for eddy current testing of wire in cold headers and other slow-throughput operations
The Rotomac® 25RM eddy current rotary from Magnetic Analysis Corp (MAC) provides on-line inspection for long, continuous surface flaws such as seams and laps in cold heading and other slow-throughput operations. Flaws are identified prior to forming and cutting, and the defect alarm activation is delayed so that the piece made from the defective wire is rejected after the cutting operation.
Operating at 1,000 rpm, the Rotomac 25RM handles wire from 3 to 25mm in diameter. Test probe adjustments are easily accessible. Typical throughput speeds are up to 12m per minute. The rotary's accurate distance compensation, when using an absolute test probe, permits inspection of excessively out of round product.
Designed to detect longitudinal defects during high-speed production, the rotary is suitable for spring makers and other wire producers. Operating at speeds up to 18,000 rpm, product from 2 to 20mm in diameter can be tested.
Distance compensation — critical for testing ovate wire — is included; for drawn wire, drawing nibs can be adapted for use as bushings for testing marginally straightened wire. Applications include testing A-286 stainless steel wire and similar low-conductivity alloys.
For detecting typical small surface defects such as scratches, cracks and pin holes in wire, MAC recommends its eddy current encircling test coil systems such as the MultiMac®. Using MAC's grading software, each product segment or coil can be characterized to meet the customer's needs.