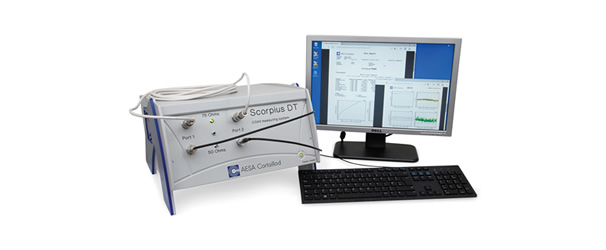 Characterizing coaxial cables
Europe News
- October 2021
- Image: The Scorpius DT test device
AESA Cortaillod is a Swiss manufacturer of automatic test equipment, specialising in testing solutions to characterize electrical parameters of cables and wires.
The company's Scorpius DT is a complete and integrated solution to characterize coaxial cables with embedded VNA (vector network analyser) and computer. Different versions are available to measure up to 18 GHz and above.
AESA offers also baluns and balunless solutions for LAN or category cable up to Cat 8, linear resistance measuring equipment covering very small to very large section ranges – either in the lab or directly on the line, data management systems, ISO17025 certification, and knowledge and expertise in the cable industry for boosting production yield.
AESA's new representative for the USA and Canada is Amaral Automation. Founded more than two decades ago and based in Warwick, Rhode Island, Amaral provides a large range of technical solutions and consulting services to the wire and cable industry.