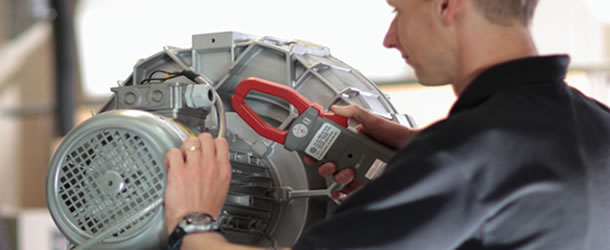 British accreditation for dryer manufacturer
Europe News
- October 2020
- Image: Courtesy of Air Control Industries
Air Control Industries, ACI®, based in Axminster, England, has achieved the internationally recognised Made in Britain accreditation for its range of products developed, designed and manufactured at its UK headquarters in Devon. An established developer in the field of drying solutions for the cable, wire and extrusion industries, and of industrial fans used in everything from grain ventilation to pharmaceutical manufacturing, ACI supplies customers in over 40 countries.
Commenting on the accreditation, ACI's UK sales manager, Matt Shelley, said: The Made in Britain accreditation endorses all that we stand for in terms of focusing on the delivery of the very highest levels of quality; from design, through development, to production. We are proud to fly the flag for Britain and to carry the Made in Britain stamp of quality on our domestic and internationally exported products.
To qualify for the mark, manufacturers must pass a stringent 150-point checklist to guarantee that the manufacturing supply chain is truly British. To date, a group of just 1,260 manufacturers across Britain have permission to carry the Made in Britain brand.