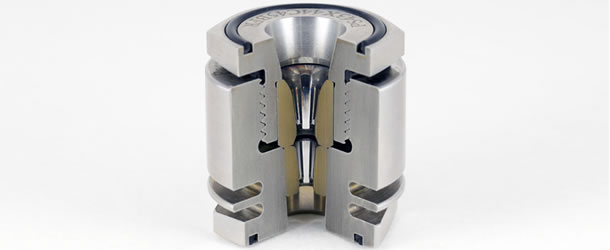 Large round and shaped wire drawing dies
USA News
- January 2021
- Image: Courtesy of Paramount Die Company
In the late 1990s, Paramount Die Company incorporated pressure dies and draw dies in a single holder — the ParaLoc pressure system. The company says that this technology has enabled wire producers to increase productivity, improve finished wire quality and grow their businesses.
In addition to dies for fine wire drawing in the size range of 5.5 to 0.5mm (0.218" to 0.02"), Paramount produces and sells a full line of wire drawing tooling, including large cased dies with cases up to 300mm (12") in diameter. It is also a major supplier of shaped dies to the global wire drawing industry, and makes other carbide tools used in the wire drawing process, such as shaving dies for high carbon valve spring wire, stainless and non-ferrous applications.
Paramount has incorporated the scientific approach used in the development of the ParaLoc holders and its wire drawing dies into the development of large dies, shape dies and shaving dies, aiming to provide improved productivity, higher quality and scrap avoidance. This approach is followed through the design, production, inspection and application of Paramount dies.