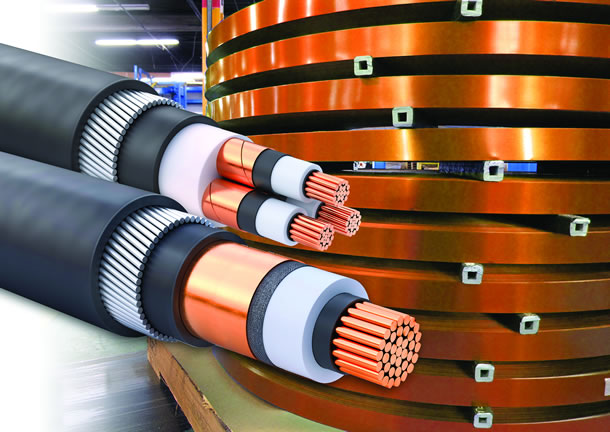 LLFlex acquires armoring tapes segment
USA News
- September 2020
- Image: LLFlex copper shielding
Packaging materials and industrial laminate solutions provider LLFlex has acquired the wire and cable metal armoring tapes segment of Web Industries, an international materials converter and contract manufacturer. The move includes the slitting and related assets for the production of coated and uncoated copper and aluminum cable wraps and armor tapes.
The acquisition comes as LLFLex begins production at its new 73,500ft2 fully integrated manufacturing facility in High Point, North Carolina. The site will now integrate the acquired assets of the bare metal armoring tapes slitting division into its production infrastructure, in order to increase production capabilities and output.
LLFlex's comprehensive portfolio includes bare and coated steel, aluminum and copper, in custom widths and lengths, with quick-ship capabilities. The company can also produce the industry's largest diameter coils — an advantage that can increase yield and minimize changeovers and downtime for customers.
For the wire and cable industry, the company's line of cable armor, wraps and tapes includes mono and co-ex layered film formulations using proven, high-quality resins throughout the structure for consistent, reliable long-term performance.
With Web Industries bare copper and aluminum armor slitting and production assets integrated into the new cable wrap production cell in North Carolina, LLFlex can now provide the widest range of coated and bare steel, copper and aluminum cable wraps and armoring solutions in the marketplace, said Victor Dixon, CEO of LLFlex. These unique assets and capabilities make LLFlex even more versatile with the technical leadership, expanded product range and global supply chain network to develop, produce and deliver new, innovative products for evolving industry needs.
Among innovations already underway at the new plant, LLFlex is initiating a touchless packaging process that eliminates edge damage due to manual handling, and pioneering a slitting technology that results in flat edges for improved processing and weldability on cable lines.
The facility houses high-speed equipment for custom laminating, coating, embossing and slitting, with module diversity, automation and robotics combining to shorten turnaround times and improve production efficiency, even for large orders and customized products.
LLFlex has manufacturing operations in Kentucky and North Carolina, with sales and supply chain offices in the USA, the UK and China, and markets its products through a network of global agents and partners.