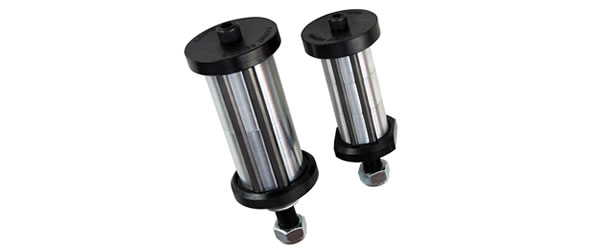 Wire guide solutions
USA News
- November 2023
- Image: Static dancer rolls
The combination of high heat, draw lube contamination and general wear can cause wire surface scratching, ball bearing seizure and constant maintenance with conventional rollers. Sjogren Industries says that it has the solution, whether for inlet wire guides, dancer rolls or stand-alone wire guides.
The company's static dancer rolls replace the conventional dancer roller or tuner roller on a wire drawing machine. The non-rotating rolls are lightweight, with no bearings, and use high-wear, low-friction tungsten carbide rods for longer life with multiple wear surfaces. They can prevent wire surface damage and scratching, and reduce machine downtime.
Sjogren inlet guide roller boxes are an easily installed solution to marking problems. They are low-maintenance, with durable hardened steel rollers, and are available in various sizes for all machine configurations.
AR-style wire guide rollers are adjustable, with hardened steel surfaces, making them suitable for various materials and shapes. They are easily installed and available for a wide range of applications. The hand wheel adjusts both rolls simultaneously.
Sjogren Industries, founded in 1927 by Oscar Sjogren, delivers custom manufacturing, machinery, tooling and accessories to a global customer base, with the belief that simple ideas make better solutions.