Leadership change in Altana's Elantas division
Europe News
- September 2022
- Image: Guido Forstbach
Speciality chemicals group Altana has announced a change in leadership at Elantas, its division specialising in insulating and protective coatings.
Dr Guido Forstbach will retire at the end of this year and hand over the presidency of the Elantas division to Ravindra Kumar, who will also become a member of Altana's executive management team as of 1 January 2023. Mr Kumar is currently managing director of Elantas PDG in St Louis, USA.
Dr Forstbach joined the Altana Group in 2000 as managing director of what is now Actega Rhenania, and became president of the Actega division in 2001. He previously held various international technical and sales positions at Akzo Nobel and Sun Chemical. As part of the rotation of all four of Altana's division presidents, Dr Forstbach, who holds a doctorate in chemistry, became head of Elantas in November 2012.
Guido Forstbach has successfully managed two divisions over a period of more than 20 years and has thus played an essential role in helping to shape Altana's sustained success, said Martin Babilas, CEO of Altana AG. Elantas has developed very positively under his leadership, above all with the transformation to innovative electromobility solutions. We wish Guido Forstbach in advance all the best for his well-deserved retirement.
Mr Kumar has worked in the chemical industry for 26 years. In the first 15 years of his career, the chemical engineer held sales and marketing positions at Asian Paints, BASF and Huntsman in India. In 2012, he moved to Brussels within the Huntsman Group before joining the Altana Group as managing director of Elantas Beck India in January 2014. Since 2019, he has been managing director of Elantas PDG in St Louis.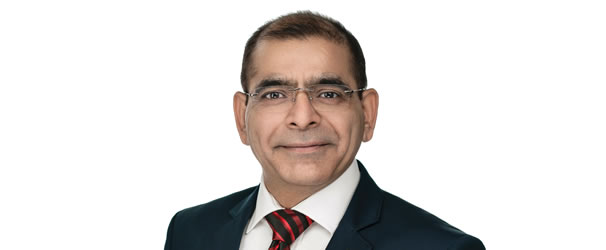 Mr Kumar's successor as managing director of Elantas PDG, Jan Behnke, is currently responsible for sales and technology in the US company, and has a degree in business administration and more than 30 years of experience in the chemical industry.
Ravindra Kumar is distinguished not only by his excellent professional competence and international management experience; he is also a true team player who understands how to achieve top performances with good cooperation — in keeping with Altana's corporate culture, said Mr Babilas. We are looking forward to working with Ravindra Kumar in Altana's executive management team and wish him and Jan Behnke every success and great pleasure in their future positions.