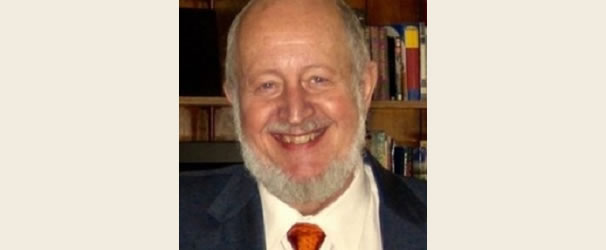 Dr John A Robertson — 1941-2021
USA News
- December 2021
- Image: Dr John A Robertson
Dr John A Robertson — the founder, chairman and CEO of InfoSight Corp — passed away on December 2nd.
Described by his colleagues at the company as the epitome of the innovator, Dr Robertson's honors include holding 56 patents, being president of the Electrostatic Society of America, a fellow in the Instrument Society of America, named to the AIDC100 Hall of Fame, a graduate of the Harvard Business School OPM Program, and twice recognized as Entrepreneur of the Year.
After earning a degree in electronics and a PhD in electrical engineering and physics, he was recruited by Mead Corporation Central Research, turning down an offer from Bill Hewlett and Dave Packard to work in Silicon Valley. While at Mead he received his first ten patents and became recognized as a world expert in high-speed ink jet technology.
Following an extended leave of absence — to attempt sailing around the world in a 42-foot sloop that he had painstakingly rebuilt — Dr Robertson founded Telesis as an invention-on-demand laboratory that produced as many as 50 unique products per year. Early patents involved data entry terminals and electrostatic length measurement devices. Some of his more fun projects included controlling electrostatic discharge from hovering helicopters, and electronic tuners for steel guitars. Eventually Telesis found its niche, focusing on product marking and traceability.
In 1993, he sold Telesis and, along with 13 employees, founded InfoSight where he pioneered innovative applications of lasers and ceramics. In 2018, Dr Robertson achieved his dream of leaving a legacy for the employees of Infosight by completing the transition to being 100 percent employee-owned.